What a whimsical name for a restaurant! BLT stands for Bistro Laurent Tournedell. He's a New York chef and his concept is an upscale steakhouse with small share plates. Alex has a lot of employees that also works at this new restaurant as food runners and cooks. So obviously, we were VIPs and were totally taken care of!
This place is only 4 blocks away from where we live. It
was only opened for a week or two and we got a reservation there one Saturday evening. I was looking forward to taking out my new birkin for a spin!


First impressions: They did a good job with the restaurant. They had way too many staff but I think they were just testing them out since most waiters in LA are also actors. The clientele that evening was the wealthy, well-dressed and mature crowd.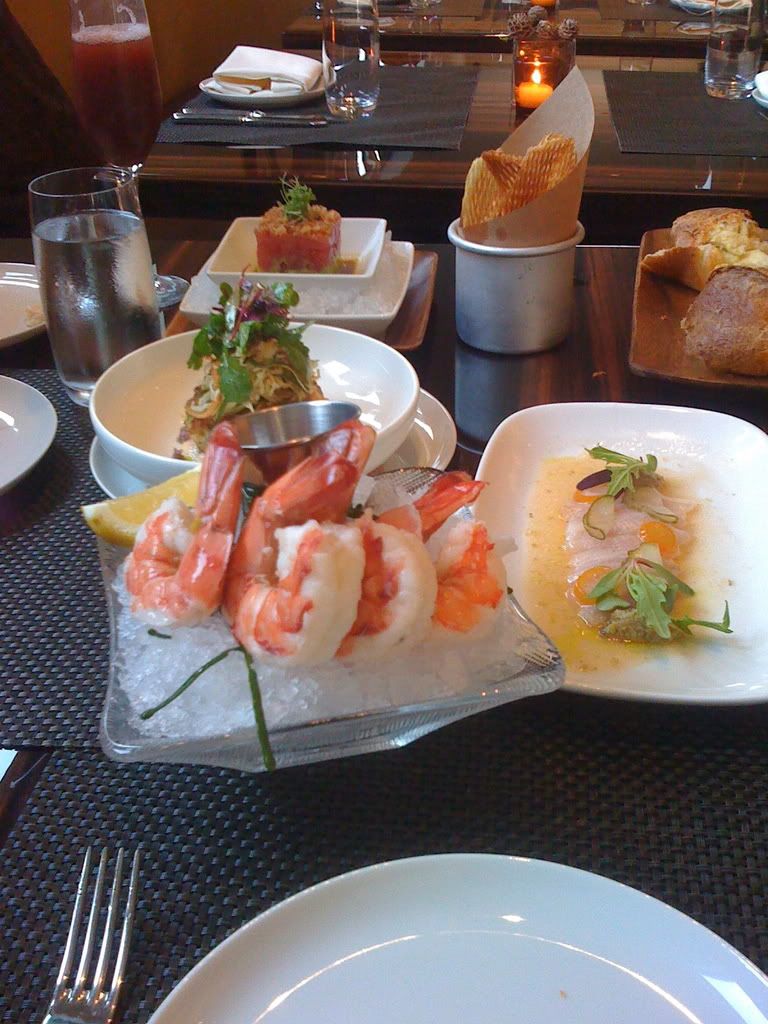 We were greeted by the manager and were seated at a very nice booth. Once seated, all the people that Alex knew started coming by to say "hi".
We ordered a crab cake and a tuna tartar for starters and rib-eye and filet mignon for our entrees. Once the orders were put in, without surprise, more food followed. They sent out sliced hamachi with citrus vinaigrette, colossal shrimp cocktail and a charcuterie platter. Most of the appetizers were good, the tuna tartar was nicely presented. They were all served on small plates (the concept) on small tables so that they could jam pack lots of people in the restaurant. Their shrimp cocktail was overcooked, tough and tasteless. That was the only disappointment.
The steak came out hot and with a nice char on it. They sent out a few more sides as well. We are stuffed again and even could take some food home for my lunch the next day!
Like the concept, like the restaurant. It was fun and casual and I can see longevity in the restaurant. Chef Tournedell is aggressively opening more restaurants in the States so look out for one in your neighborhood!